BREAD DISTRIBUTION
Feed the hungry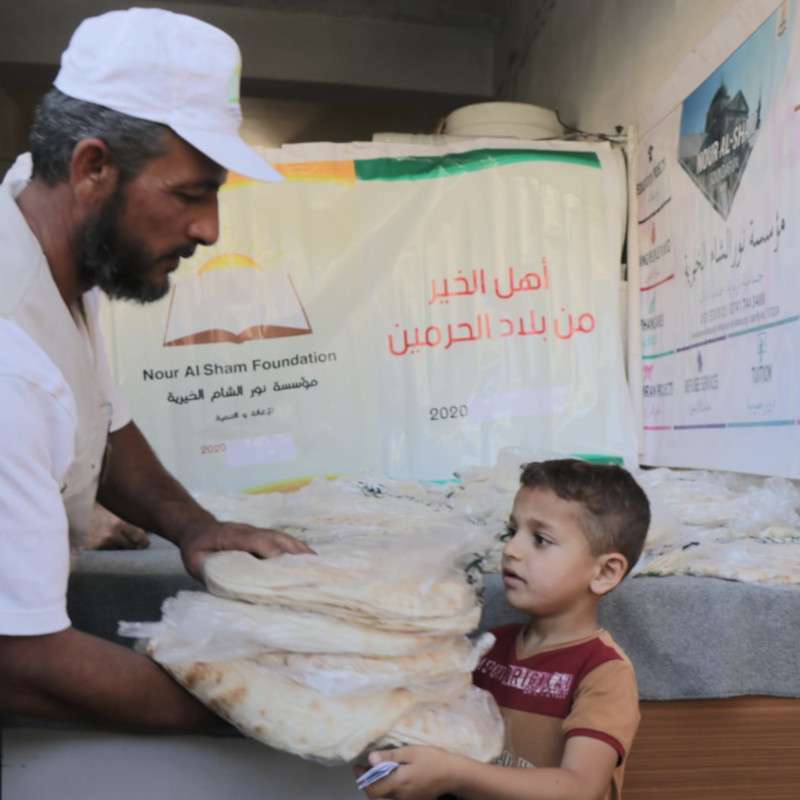 Bread Distribution
£30 will provide fresh loaves (Arabian) of bread for one family every day and this will secure bread for a month.
The destructive war in Syria has forced millions to leave their homes and migrate toward the northern part of the country. This huge displacement has caused several problems such as food shortages. Now the demand is greater than the supply which resulted in the prices to increase significantly. Syrians do not have enough money to afford necessities such as bread.
In the light of this unforeseen deficit, Nour Al-Sham Foundation initiated the Bread Factory & Distribution project which aims to secure and provide daily fresh healthy bread for poor people such as orphans, widows, elderly & disabled people.
According to the Hadith, Prophet Muhammad ﷺ was asked about the best charity, then he answered:
"Giving charity to a poor person is charity, and (giving) to a relative is two things, charity and upholding the ties of kinship." Sunan an-Nasa'I; 2582
£360 will provide a needy family with fresh bread every day for a year.
Donate now towards our bread project and help us feed the people in Syria.