FOOD PARCEL
share happiness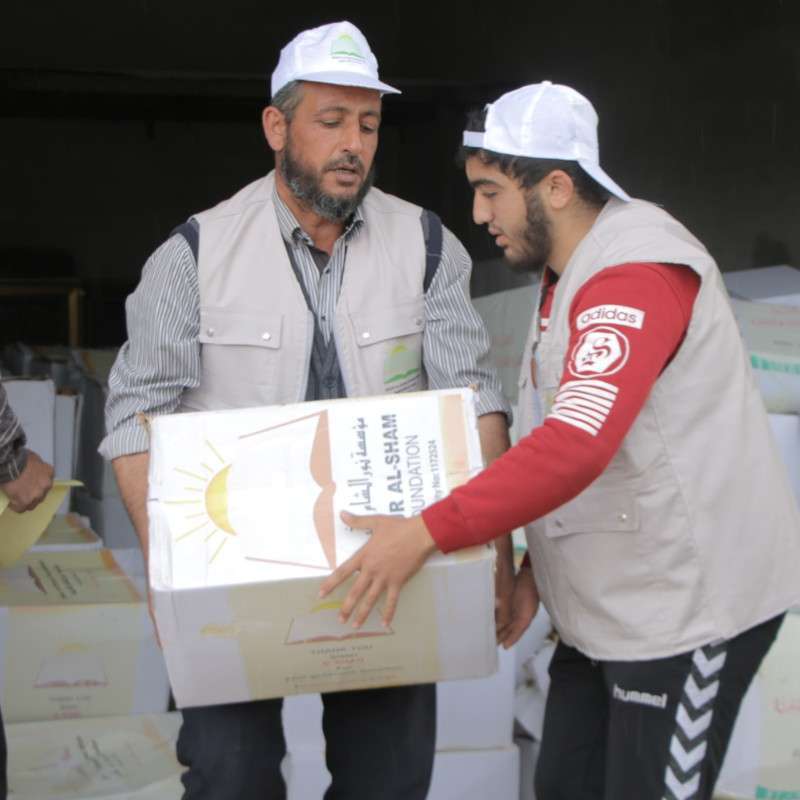 Food Parcel Package:
£50 will provide nutritious food for one needy family for a month.
Food is scarce in the Northern region of Syria. The economy is destroyed due to the ongoing war, therefore, essential food items have become very expensive.
This situation made it difficult for individuals and families to buy food to survive because they cannot afford the cost or had no money to spend on food. Our food parcel project helps provide a needy family with a food parcel that has the essential food items for one month.
£600 will provide a needy family with nutritious food every month for a year.
We need your help to break the constant worry of a family finding food and together, we can save lives in Syria and in refugee camps.