Emergency Relief
FOR MOROCCO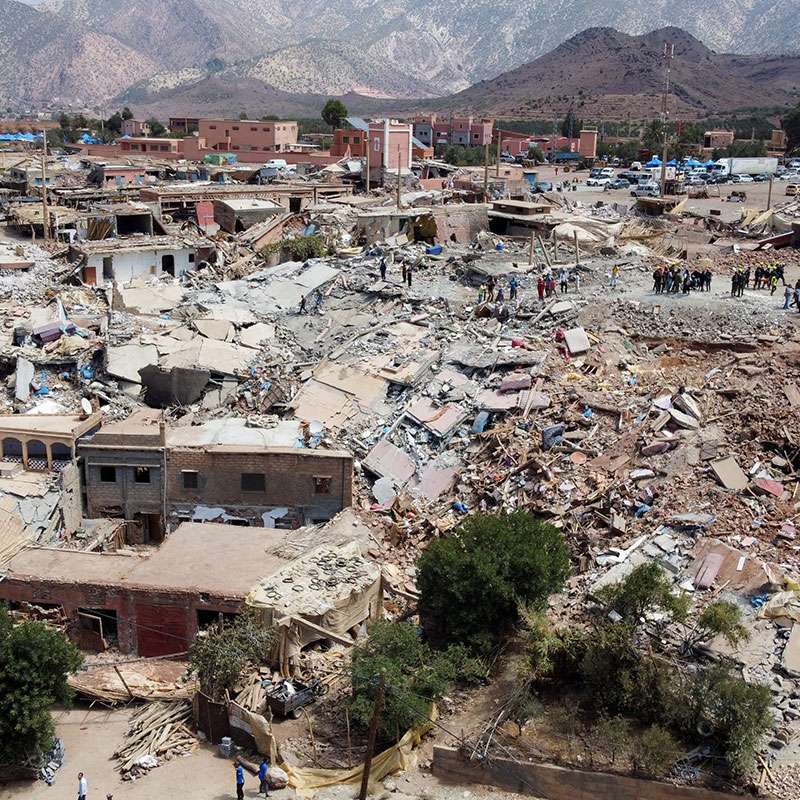 On Friday 8 September, 11pm local time, a 6.8 magnitude earthquake struck Morocco. The epicentre was in the High Atlas Mountains, approximately 70 kilometres south of Marrakesh. A 4.9 magnitude aftershock followed just 20 minutes later.
Local authorities are reporting that more than 2,900 people have died, with many more critically injured. The total number of people affected is in the hundreds of thousands.
Your donation of £250 will provide shelter for injured people from the earthquake.
Many of the worst affected areas are remote and mountainous, and the impact of the earthquake has made them even harder to reach.
People have lost everything. Homes have been reduced to rubble and survivors are in need of basic support like shelter, food and water.
How is the NASF helping?
People have lost everything. Right now, Moroccan Governments are helping deliver vital aid to survivors in the Earthquake areas and is supporting with rescue efforts.
This includes:
First aid and medical assistance.
Search and rescue.
Evacuating families.
Provision of food, water, emergency shelter kits and other relief items.
How can you help those affected by the floods?
The best way to help us reach people affected is by donating to our appeal, which supports local teams on the ground.